8
Oct

NTF Munster National Analysis: The Dosage & Trends Assault!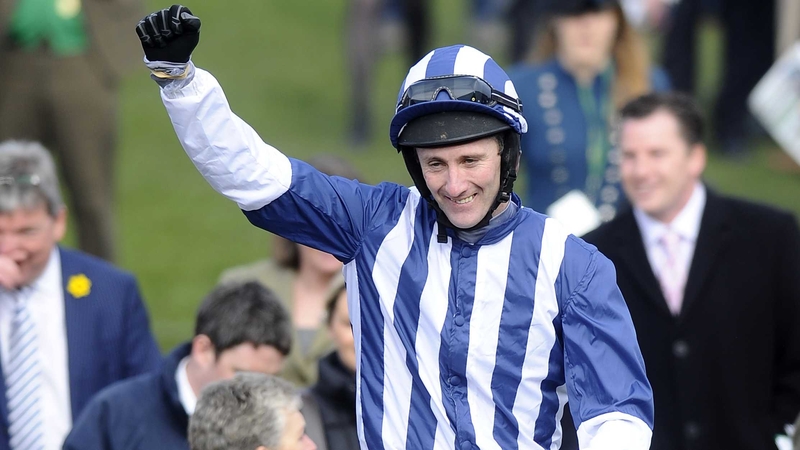 The Munster National. Renamed this year to honour John Thomas McNamara.
The Munster National.
The second part of my own little 'Irish National Hunt Autumn Double' and for once I'm on track to land that double (metaphorically speaking) after nailing the Kerry version last month.
Like it's Kerry National dance partner it's again one of those early season races that isn't quite strong enough to add to the full NTF subscription service but does serve it's own purpose for me in that I can use it to get my eye in for the season ahead. I've just come out of a season of BDH-ing on the flat (Badly Drawn Horse-ing if you are new to my work!) so I like to take a few 'practice swings' on the jumps analysis.
This is also one of those races where Dosage doesn't, unfortunately, give me much of a helping hand. The range of previous winners profiles is such that I won't be relying on the Dosage side of things as much as I usually would during the main part of the National Hunt season.
That doesn't mean, however, that I can't plunge deep into the race using the trends side of things (whilst still using the Dosage as a bit of pedigree foreplay to set the scene) .
I'm not one for chopping up my stakes too much on the punting side of things but at this very early stage of the season I would again be ratcheting things down just a touch. It's a race I enjoy analyzing from a Trends perspective (and to a lesser extent Dosage), as it helps get my eye back into the jumping game for the coming weeks (when the full NTF service will be engaging first gear), but I don't need to be firing my usual load at my selections, I'll keep myself on a tight-ish reign for a week or two yet, hoping to cruise up on the bridle and sneak a few shekels profit here and there.
You can download the full Munster National analysis guide below…
[file_download style="1″][download title="Munster%20National%20Analysis" icon="style1-Pdf-64×64.png" file="https://www.narrowing-the-field.co.uk/wp-content/uploads/2016/10/Munster-National-2.pdf" package="" level="" new_window="Y"]Munster%20National%20-%20Full%20Race%20Analysis%20Guide%20%5BTrends%20%26%20Dosage%5D[/download][/file_download]
As always you don't have to side with my selections, there is plenty of analysis in the guide that you can utilize for your own thoughts and workings.
If, however, you just want to see what I'm backing my own personal selections are below…
Shortlist
KILLER CROW – 10/10
WRATH OF TITANS – 10/10
RIGHTVILLE BOY – 9/10
STELLAR NOTION – 9/10
ELEGANT STATESMAN – 9/10
ON FIDDLERS GREEN – 9/10
Conclusion/Selection(s)
KILLER CROW (G Elliott) – He didn't get very far last time out in the Kerry National (albeit he was impeded at the 5th and that caused the UR) but he was never really travelling that day anyway and it's noticeable that they reach for first time CP's here. If they help concentrate him then he must have a serious chance here; as I said last time out he's very much unexposed over 3m over fences. He ran well on his previous try over the Limerick fences (2nd in a G2 Handicap), seems to handle varying ground and as a full marks scorer again on the trends I'm willing to forgive him his slip-up last time out.
RIGHTVILLE BOY (P Neville) – This one simply has to be included as based on his meeting with Wrath Of Titans last month in the Kerry National he now has a hefty 12lb pull at the weights this time around. There's a fair chance he's better this way round as well as all 4 of his wins have come on RH tracks, indeed he has 2 wins at the track already on his CV (1 over the fences). His large field form again stands out (31281620032 in fields of 12-18) and I can't leave him alone at his current odds.
ELEGANT STATESMAN (H De Bromhead) – This one is untested at 3m trips but there's every chance he'll stay and with the ground in his favour (2 from 2 on yielding + wins on Good & Good to Firm) and the fact he comes here bang in form he's one I want on side. He loves big fields (113 in 16+ runner fields), has excellent form off a break of 100+ days (11212), all his wins have come Right-Handed, 5 of his 6 wins have come on undulating tracks, he's 1 from 1 at the track and he's 3 from 4 in October. Add in the fact that Bromhead's chasers are 7/17 (41% S/R) at the track in the last couple of years and he always has his string bouncing fit first time up in October and he simple has to be included in calculations.
A word on the fav Wrath Of Titans… he's not easily passed over here but he's just a shade tight in the betting for a race like this and the fact he's gone up 9lbs for his Kerry National win (which is effectively +16lbs as he doesn't have the claimer on top here) just puts me off enough.
This is likely to be the last piece of free race analysis on the blog for a while as this side of NTF will be moving to the full members service for the remainder of the season.
You can join the full NTF Members service by clicking on the following button…
[button_3 text="join-now.png" align="center" href="https://www.narrowing-the-field.co.uk/ntf-subscription-201617-free-list-discount/" new_window="Y"/]
Best of luck if you are getting involved in the Munster National.
Ben (NTF)