24
Sep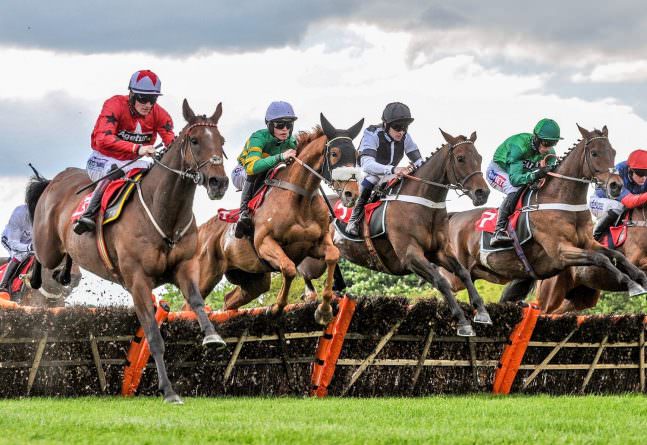 Five well-handicapped National Hunt horses you need on your side…
.
One of the many benefits of my meticulous approach to updating my private notes for the forthcoming National Hunt season is that I also come across an abundant stock of horses that I would consider to be 'well-handicapped'. In other words, a horse that is sitting on a mark that I think is below his or her true ability/potential.
They may be sitting on their current mark due to a light novice campaign last season or they may well have dropped to the mark after a string of below par runs, most likely running on conditions or from a mark that stops them performing to their optimum.
In these very early stages of the season it's more likely to be the second season chasers/hurdlers that slide up to the top of my list as they have the most potential and room for manoeuvre, there's a good chance the handicapper hasn't had enough of an opportunity to hammer their marks yet and anchor their winning chances.
Spotting these types can, and will, lead to some juicy profits throughout the season.
Last season ROMAIN DE SENAM (RDS for short, much less of a mouthful!) was one of the stars of my list, firing in an early season double before seeing his handicap mark rise by 12lbs to a mark in the mid-140's.
The Sue Smith trainer VINTAGE CLOUDS, also on last years list, is also worthy of a mention given that he won on seasonal debut by 18 lengths and then ran a number of solid placed efforts in races such as the Welsh National, Ultima Handicap Chase & Scottish National.
Today I want to share with you five horses that I consider having scope to improve on their current marks (well-handicapped in other words) and in the process can hopefully land a handicap or two along the way before the handicapper catches up with them and anchors them on stopping marks.
Starting with…
ELEGANT ESCAPE (C Tizzard) 6yo
Current Handicap Mark – OR 151
Colin Tizzard's 6yo was a constant in my notebook last season, making my 'NTF Weekend Notes' section on five of his seven starts.
Here are those notes…
Notes horse – 13th April 2018 – He was beaten far enough here that he definitely shouldn't be raised from his mark of OR 151, indeed there is maybe a small chance he gets dropped a little (beaten 13L at the line), both outcomes meaning he starts next season on a cracking mark for handicaps. He's now 0/6 at G1 level and again I'm left with the impression he's nothing more than a very good handicap chaser in waiting.
Notes Horse – 14th Mar 2018 – A fine effort and beaten 14L may even allow his handicap mark to be dropped a little from OR 153. He's now 0/5 at G1 level and I still think his future, next season, lies in handicaps. His win at Newbury at the start of the season suggested the Ladbroke Trophy (Hennessey) would be a good starting point for next season.
Notes Horse – 26th Dec 2017 – Possibly worth marking this effort up a little as I wouldn't be convinced the Kempton lay-out suited him as well as the likes of Ascot, Newbury or Chepstow. In all truth this was a weak-ish G1 and if he couldn't win this it's probably unlikely he'll be up to winning at the very top level (0/4 at G1 level – 3/6 at G2 level & below). Interestingly he's also yet to win when carrying 11-4+ (0/5 carrying 11-4+ – 3/5 carrying 11-3 or less) although it's maybe early days to pigeon-hole him on that score. He could be an interesting type for something like the Ladbroke Trophy next season (Hennessy Gold Cup).
Notes Horse – 2nd Dec 2017 – A fine round by the 5yo and he barely put a foot wrong in this. I wouldn't yet be convinced that he's a full on graded animal in the making and ultimately I feel he'll be a handicapper in his second season chasing (2018/19) although as always it's worth remaining open on that.
Notes Horse – 15th Oct 2017 – A solid intro to the chasing game and he should improve with a bit more juice underfoot as both his wins have come on Good to Soft. He struggled a touch in Graded hurdles last term but he'll improve for going chasing and he'll be winning before too long.
I'm still of the opinion that he falls short of Grade 1 level and that the Ladbroke Trophy at Newbury would be a perfect early season target for him, his mark of OR 151 is the ideal mark to be sitting on to be gunning for that staying handicap prize. If he falls short of winning that prize then the Welsh National would be a suitable back-up option, both being races where he's likely to get the cut underfoot he needs to show his best. It has to be said, however, that winning the Welsh National will be harder from a mark in the 150's, although it certainly can be done.
On the conditions front I'd have prime conditions for Elegant Escape somewhere around the following…
Good to Soft or softer | Grade 2 level & below | Carrying 11-04 or less
Which gives a form line of 11211 (4/5, 1p – all 4 career wins).
He very much has the feel of a horse that can run well to a point in the top (non-handicap) staying contests, whilst always finding at least one or two too good for him at the business end. There is, however, no disgrace in that and he should prove a solid competitor in the big staying handicap chases this season, whilst he still has a bit of wiggle room from his handicap mark (I suspect he's a mid to high 150 horse at his peak).
It's also worth pointing out that in his sole Point-To-Point start he came a length second to none other than SAMCRO, so the talent and engine has been there from an early age…
ELEGANT ESCAPE'S Ideal Conditions – Handicap Chase | 3m+ | Cut underfoot | Possibly carrying 11-04 or less (open on that one)
.
[optin_box style="12″ alignment="center" opm_integration="N" email_field="email" email_default="Enter your email address" email_order="0″ integration_type="aweber" double_optin="Y" gdpr_consent="disabled" consent_1_enabled="no" consent_2_enabled="no" consent_notes_field="missing_integration_type" thank_you_page="https://www.narrowingthefield.co.uk/" list="1970061″ name_field="name" name_default="Enter your first name" name_order="0″ name_required="Y" opm_packages=""][optin_box_field name="headline"]The NTF 'Alternative 20 to follow' guide is now ready to download…[/optin_box_field][optin_box_field name="paragraph"][/optin_box_field][optin_box_field name="privacy"]I value your privacy and would never spam you[/optin_box_field][optin_box_field name="consent_1_label"][/optin_box_field][optin_box_field name="consent_2_label"][/optin_box_field][optin_box_field name="top_color"]undefined[/optin_box_field][optin_box_button type="0″ button_below="Y"]Grab your free copy![/optin_box_button] [/optin_box]
.
FLYING ANGEL (N Twiston-Davies) 7yo
Current Handicap Mark – OR 145
It's was hard work for this Grade One winning novice in his second season over fences last term but for me he was campaigned all wrong.
The upshot of that is that he starts the season on what looks a very exploitable mark – OR 145 – a mark that is some 12lbs lower than the one he started the 2017/18 campaign from.
The comment I made in my full members 'Weekend Notes' after his final start of the season at Aintree sums up perfectly how I view him…
13th April 2018 – Starting to slip down the handicap to an eye-catching mark (ran off OR 148 here, should go down another couple for this) but he's yet to prove he stays these trips (0/6, 0p over 2m5f+). He's also yet to win when carrying 11-05+ (now 0/7, 1p) so there was plenty against him here. If they tweak his conditions a touch then he surely goes close off his current mark and I'd have prime conditions somewhere around…2m4.5f & below | carrying 11-04 & less | Not Very Undulating tracks…which gives a form line of 111313321 (5/9, 2p – all 5 career wins).
Every start last season was over 2m5f+ trips and he just looks, to my eyes anyway, like he isn't a stayer.
Check out his distance splits…
2m4.5f & below – 21PP12361F3311 (5/14)
2m5f+ – 554083 (0/6)
Given he's been pulled-up twice over 2m4.5f (and the victory over that trip came because he simply outclassed his opponents) you could argue that he doesn't really want to be going past 2m4f, but I'm happy to remain flexible on that angle.
The mark of OR 145 he starts this season on is simply begging to be exploited, under the correct conditions of course…
FLYING ANGEL'S Ideal Conditions – Handicap Chase | 2m – 2m4.5f | Not Very Undulating tracks | Possibly carrying 11-04 or less
.
SOME INVITATION (D Skelton) 7yo
Current Handicap Mark – OR 133
This 7yo had a bit of sparse chasing campaign last season, starting with a workmanlike victory on debut at Wetherby in a three-runner contest before pulling-up in the Grade 1 Kauto Star Chase at Kempton Boxing Day.
Then followed a wind-op and a 113 day lay-off before being thrown into open handicap company against experienced handicappers at Cheltenham's April meeting. To be fair to him he ran a fine race to finish a 10L 5th of 13 that day, only fading between the last two fences on the climb up the hill.
He then found himself backed into favoritism in a competitive handicap at Uttoxeter at the end of May but faded three out to finish a well beaten 17 of 17.
All in all it was a bit of an odd campaign but on the plus side he will have learned plenty from those runs and he'll start this season a bit more battle-hardened and wiser to the ways of handicap chasing.
Being a big strong son of Presenting he should be up to grunting out a 3m+ handicap victory from his OR 133 mark and first time out could just be the time to catch him…
Form off a break of 90+ days – 1511
Form off a break of 60 or less days – 68P0
He's also an unbeaten 2 from 2 in November.
Situations seemed to dictate that he had a strange first campaign over fences but with that under his belt now, and a very workable handicap mark to go to war from, it would be disappointing should he not find himself landing a 3m+ handicap this season.
SOME INVITATION'S Ideal Conditions – Handicap Chase | 3m+ | DSLR 90+
>
DOUBLE W'S (R Jefferson) 8yo
Current Handicap Mark – OR 131
Another one that struggled in his second season chasing, failing to land a blow in any of his five starts and never finishing closer than 13L in any of them.
I'm not sure, however, that he ever really had bang on prime conditions to attack last year so he not a horse to consign to the punting scrap heap just yet, far from it in fact.
The starting point for me with this horse are his distance splits as he seems to be at his absolute best over a bare minimum 2m trip or shorter…
1m7f – 2m trips – 1211021P1 (5/9, 2p – all 5 career wins)
2m 0.5f+ trips – 9527233326592290 (0/16, 7P)
Any time he's raced beyond a bare 2m trip he's been beaten. Last season 4 of his 5 starts were over 2m 0.5f or further.
It's also worth noting that he's been beaten, well beaten in fact, every time he's raced from a mark of above OR 139…
Form from OR 140+ – 7950P5 (0/6, 0p)
Three of his five starts last term came from those higher marks.
All handicappers have a ceiling though and he was racing from above his to start with last season, paying for the superb first season he had over fences the season prior.
But he's back down below that ceiling now (comfortably below it) and he's one that's well worth keeping an eye open for this season.
DOUBLE W'S Ideal Conditions – Good to Soft or better | 2m or less | OR 139 & below | Weight 11-4 or less… which gives a form line of 111121 (5/6, 1p – All 5 career wins)
>
ET MOI ALORS (G Moore) 4yo
Current Handicap Mark – OR 129
This youngster could be a real blot on the handicap from OR 129, a mark he achieved after three hurdle starts last season, a very mixed bag of hurdling starts as well.
Trainer Gary Moore had been waxing lyrical about him in the week leading up to his debut at Ascot in January, a race where he was about to absolutely run away with when tipping up at the last with a 2 length lead. That performance proved that Moore hadn't been bullsh!tt!ng about his charge and he looked every inch the horse Moore had been suggesting.
He was then put in an all age Novice contest at Sandown (as opposed to the Juvenile event he contested on debut) and the mix of the older horses and bottomless ground just found him out on only his second career start, finishing a 2.75L second.
He then found himself in the Grade 1 Doom Bar Juvenile at the Aintree Festival against some of the best juveniles around and despite never looking a serious threat he did perform with credit in a 25L sixth.
A bit of a 'thrown in at the deep end' kind of season for him in the end but there was more than enough in his efforts to suggest he's a horse with a big future and one that can certainly be a force in some valuable handicaps from his opening mark of OR 129. Races such as the Listed William Hill Handicap Hurdle at Ascot in November, the Grade 3 run at the track in mid-December (used to be the Ladbroke) or even the Betfair Hurdle at Newbury in February, providing his mark hasn't sky-rocketed by then, must surely be on Moore's mind.
ET MOI ALORS' Ideal Conditions – 2m – 2m4f Handicap Hurdles
I'm extremely hopeful that these five can pick up handicap pots at some stage during the 2018/19 campaign and prove to be some way better than their current marks in the process.
Ben (NTF)
p.s. I've all but finalized my 'Alternative 20 to follow' list for the season. Trainer comments are being collected and the list will shortly be with all members of the FREE NTF service.
Remember this is the 'to follow' list that BANS any Mullins, Nicholls or Henderson horses!
If you are not currently a free NTF member then  join HERE and grab an array of FREE stuff for you punting pleasure.
p.p.s The picture on here have been taken by my good Twitter friend Michael Harris, one of the best racing photographers by a country mile.
Give him a follow if you like your racing pics, you won't be disappointed. His handle is @mjyharris
22 responses to "Five well-handicapped National Hunt horses you need on your side…"