28
Nov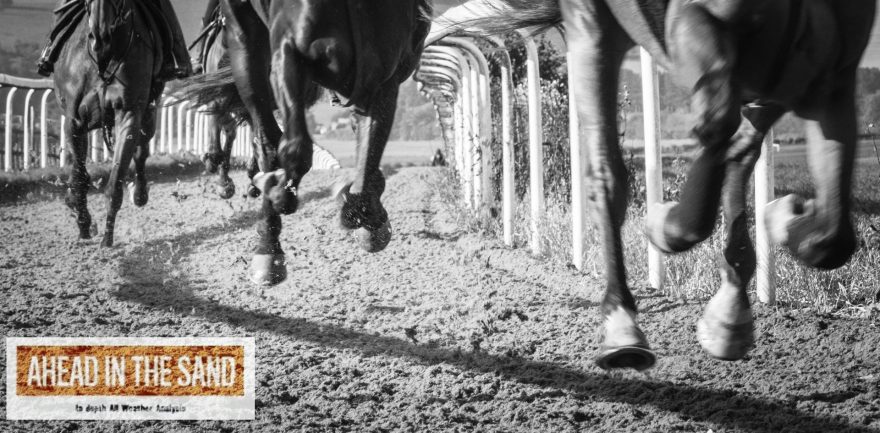 All-Weather Analysis: Kempton 28-11-22
One National Hunt meeting today at Catterick…
Two All-Weather meetings at Kempton and Wolverhampton…
Seems like a day for All-Weather Davy (AWD) to fire up some Analysis for the sand I think! 😄⌛
As mentioned on the last post, Dave and I are in the process of firing back up our 'Ahead In The Sand (AITS)' service… but until then we'll post some analysis here on the free NTF blog… which will give the many of you that were on the first run of AITS a reminder of Dave's excellent work and it will also be a chance for those of you that have not seen what AWD can do to get an insight into how he works and what he produces.
Today Dave is having a look at two races from Kempton…
3.45 Kempton – 6f FILLIES' RESTRICTED NOVICE STAKES
4.15 Kempton – 7f BRITISH EBF NOVICE STAKES
…and you can grab that analysis on the following link…
On that analysis sheet today there are also links to AWD's own ratings files for each race. We know from that first run of Ahead In The Sand that people LOVED digging into to Dave's ratings sheets and that is something we plan to offer on the service when it's back up and running (access to AWD's ratings sheets).
Don't worry if the headings or rating don't make sense to you right now, that will all be explained at a later time…
And for any of you that are not familiar with AWD's work, Dave is an expert in all things All-Weather related… I don't use the word expert lightly either… he genuinely knows his All-Weather racing… like REALLY knows his All-Weather onions! 
So much so that last month he managed to pluck out an 80-1 (138.11 on Betfair!!!) Sir Mark Prescott debutant winner at Chelmsford!?!? I mean who the hell does that?!?! AWD does it, that's who!!
(for the record I didn't back it… I had access to his analysis as always… but I was sidetracked by non-racing stuff that day… my brain was elsewhere😡😡😡… but I know some of his Twitter followers backed it… and fair bloody play to Dave for that one… that was some sand digging from AWD!)
Enjoy today's analysis and if you are interested in hooking up to Ahead In The Sand when it returns then make sure you are on the free NTF Mailing list…
Cheers – Ben (NTF) and Dave (AWD)