13
Oct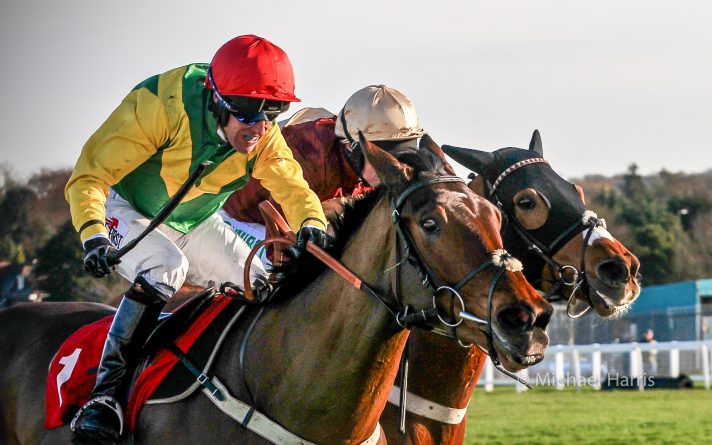 2018 Munster National Analysis: The NTF Trends Assault…
Hands up, I find the Munster National one of the toughest races on the jumping calendar to nail.
In fairness the past couple of Irish races I've tackled on the free blog in the 'off season' haven't really gone to plan!
It's annoying, but that's the racing game. It might be a well worn cliche, but this punting game is a long-term one so you take the rough with the smooth, because if you don't you go bloody crazy!
Knowing this wasn't one of my 'strong races' I revisited the trends I use for this race, gave them a bit of a shuffle, a bit of a strip down and filtered them through a fine trends sieve until a fresh set to work with came out (plenty of the old ones survived the cull but it's a fresh 'set', as such).
Like it's Kerry National partner in crime from last month it's again one of those early season races that isn't quite strong enough to add to the full NTF subscription service but does serve it's own purpose for me in that I can use it to get my eye in for the season ahead. I'm just about to open the doors to the full NTF service to members of the free list next week so it never hurts to get in a few more 'practice swings' to get my jumping eye fully back in focus, the start-middle of October is often a tricky wee period on the jumping front. Well I say 'practice swings' but I'm very much playing for real, there won't be no paper trading here, those days are long gone.
Munster National you will be mine one of these days…One.Of.These.Days!!
Enough of the jibber-jabber though, lets get stuck into this analysis and see if we can tame the elusive beast that is the Munster National…
[file_download style="2″][download title="Munster%20National%20Analysis" icon="style1-Pdf-64×64.png" file="https://www.narrowingthefield.co.uk/wp-content/uploads/2018/10/Munster-National-2.pdf" package="" level="" new_window="Y"]Munster%20National%20Full%20race%20analysis%20guide%20for%20NTF%20readers[/download][/file_download]
As always you don't have to side with my selections, there is plenty of analysis in the guide that you can utilize for your own thoughts and workings.
If, however, you just want to see what I'm backing my own personal selections are below…
[feature_box style="2″ only_advanced="There%20are%20no%20title%20options%20for%20the%20choosen%20style" alignment="center"]
Shortlist
WITHOUT LIMITES – 12/12
SPIDER WEB – 12/12
TIMIYAN – 12/12
SUPREME VINNIE – 11/12
Conclusion/Selection(s)
WITHOUT LIMITES (Miss E Doyle) – Still very much unexposed after only 5 chases starts (13 career starts) and he's one that will certainly love the testing ground, with all 3 of his career wins coming on Heavy ground. He starts this season on OR 128 and on the best of his form from last season that looks a workable mark, the light weight he carries here (aided by his 3lb claimer) also won't harm his chances in the testing conditions.
TIMIYAN (G Elliott) – He pretty much lost his race at the first last time out in the Kerry National (bad mistake and knocked him right to back of pack) and he's better judged on his victory at Kilbeggan the time before, where he stayed on strongly after the last to land the Midlands National. Those have been his only 2 starts over a staying trip to date so he comes here unexposed over these longer trips, but they do look to be where his future lies. He already has a heavy ground win from his hurdling days, so the ground shouldn't be an issue, and he looks a lively outsider.
[/feature_box]
This is likely to be the last piece of free race analysis on the blog for a while as this side of NTF will be moving to the full members service for the remainder of the season.
You can join the full NTF Members service shortly and to make sure you don't miss out on the best sign-up option, you need to get yourself on the NTF Free list…
Best of luck if you are getting involved in the Munster National.
Ben (NTF)
p.s. non-members often ask for examples of the race analysis guides from the previous season so here's an example from last season's Aintree Festival…
[file_download style="2″][download title="Aintree%20Festival%202018%20-%20Day%202%20Analysis%20Guide" icon="style1-Pdf-64×64.png" file="https://www.narrowingthefield.co.uk/wp-content/uploads/2018/10/Aintree-Day-2-Friday-2.pdf" package="" level="" new_window="Y"]*Example%20full%20members%20race%20guide[/download][/file_download]
10 responses to "2018 Munster National Analysis: The NTF Trends Assault…"