NTF Summer 2020 - Previous Members Discount...
Time to get this summer season rolling...
Safe to say it has been a bit of an odd time for everyone since Al Boum Photo secured his second Gold Cup back in March!? Although I've obviously been pre-occupied with other matters since then, I can't deny I've been chomping at the bit to crack on with more of what I love doing best; analysing the the top races using the tried and trusted NTF race trends analysis!
The wait is over though. Racing is back in full (ish) swing and I'm delighted to fire back into the action for the 2020 NTF Summer Service!
Just in time for the first Pontefract meeting of the season (my local track), for all I very much doubt I or anyone else will be attending anytime soon 😷
I'll be following (roughly) the normal protocol that most of you have been used to here on NTF for the past eleven years (wow! where has that time gone!) and the following is my plan of attack for the 2020 summer season...
NTF In-depth big Race Analysis (a selection of the top flat races)
A sprinkling of Jumps Race Analysis (Perth, Galway...)
Unexposed 3yo Flat Handicappers/Prime Conditions Horses/Handicap Sleepers
NTF Angles/Trends/Stats analysis
Exclusive NTF members Telegram group
As always it's slightly less big race action than during the National Hunt/Winter service but nevertheless there is still massive value for money and more than enough to keep you all entertained during the long hot (fingers crossed!) summer months.
The Race Trends Analysis will have to be slightly different this year, given the current circumstances/conditions, so I won't quite be producing the guides/trends in the usual manner. For the first month or so of the service I'll look to go down the NTF 'light trends' route (something previous members will be familiar with) as I'm very much of the opinion that my normal Race Trends approach won't be as worthwhile an approach as it usually is. It will still be a Race Trends approach that you are all familiar with, but just won't quite be to the full-on scale as it normally is, not in the early parts of the season anyway.
The first analysis post to hit the members area will be the *new* NTF Angles/Meetings Stats Analysis. Very similar to the NTF Angles posts I produced during the 2019/20 jumps service but more analytical than that approach. I'll be kicking that off at Pontefract on Wednesday 10th July.
I'll also look to cover a sprinkling of jumps races during the summer. I've nothing set in stone yet and I'll likely play those on an ad-hoc kind of basis but I certainly plan on pulling at least a handful into the schedule.
In addition to the race guides I will be highlighting plenty of Unexposed Flat Handicappers/Trend Horses/Handicap Sleepers throughout the season.  These types will appear here and there throughout the service, on an 'as and when' sort of basis. I've already noted a number of Unexposed 3yo Handicappers on the FREE NTF BLOG and more will come to light/be added as the season progresses. Unexposed Handicappers will be followed individually and highlighted when due to run, whilst Handicap Sleepers & Trend Horses will most likely appear during the NTF Angles/Meeting Stats Analysis section of the service.
Most of you should be very aware of the NTF analysis guides and how I operate, I don't intent on changing the formula much over the summer, but in case any of you want a wee reminder, I've included some examples (of the full race guides) below...
2019 Flat Race Guides [examples]...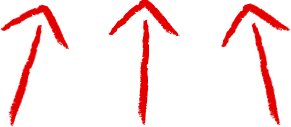 Membership Log-in Details...
.
Once you complete the PayPal side of things you will be redirected to the NTF registration page.
If you were a member of the site any time in the last 12 months you DO NOT need to register details again, you will be able to use the same details to log-in for the 2020 summer service.
I will, however, need to manually upgrade you to a full membership package again so that you are able to access all posts/info available in the NTF Members Area for the summer season (you will be able to log-in without me upgrading you but you won't be able to see any of the posts for the 2020 season without me upgrading you). Depending on the time of day you sign-up this should be done within an hour or two.
You may also get an automated email asking you to be on the members mailing list (which you do want to be on) and you will need to click the confirmation link in that email to make sure you receive the members emails.
If you can't remember your log-in details simply email me at info@narrowingthefield.co.uk and I will send you a personal reminder.
*Exclusive discounted price for previous members - £75 for a summer season ticket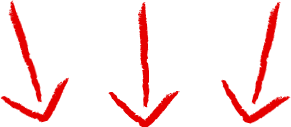 Ten unexposed 3yo Handicappers...
I look forward to seeing you all again for another summer of in-depth Analysis!
Ben (NTF)