NTF 2020/21 Previous Members Discount...
I love it when a plan comes together...
...and the plan I'm talking about is the NTF 'Best of' Portfolio Angles, which is the new addition to the full service this year.
The first five bets have returned THREE winners (winning by 13L, 13L & 14L!), a third and an un-placed, pulling in +£9.58 points profit to Betfair SP.
Now I clearly don't expect it to continue at that rampant rate but I DO expect it to keep heading in the right direction and pulling in tasty chunks of profit throughout this season.
I'm excited about it's potential and it's already looking to be a great bed-partner for the rest of the full service...
NTF Race Analysis Guides (150+ of the top races)
NTF Weekend Notes (every Monday)
NTF 'Hot Form' horses/squad
NTF 'Best of' Trainer Trends Angles/Portfolio
NTF Ante-Post Analysis
NTF Trainer Trends (for multiple day major meetings)
NTF Members Telegram Group
As always I've made a couple tweaks here and there to the approach, alongside the two mainstays of the service; the Race Analysis Guides and the Weekend Notes.
I've replaced the Unexposed Handicap Chasers (this was always going to need a refresh after a couple of years) and replaced it with the similar (but slightly more wider range covering) 'Best of' Trainer Trends Portfolio. Essentially I've looked at the best performing/most consistent trainer angles that I've highlighted over the past few years and pulled them into portfolio style approach that we can follow throughout the season. It's not too dissimilar from the Unexposed Handicap Chase approach (indeed one of those angles makes the portfolio) and I will highlight all qualifiers in the NTF Members Area. This will start around the middle of October.
On the Race Analysis front the first races to come under full analysis will be at Chepstow on the 10th (October), with the Silver Trophy Handicap Hurdle and the Class 2 2m7.5f Handicap Chase both getting a full NTF Trends shakedown.
'Hot Form' Horses will start right away, with all qualifiers being highlighted exclusively in the NTF Members Area.
Most of you should be very aware of the NTF analysis guides and Weekend Notes and how I operate, but in case any of you want a wee reminder, I've included some examples from last season below...
Race Guides from last year...
Weekend Notes from last year...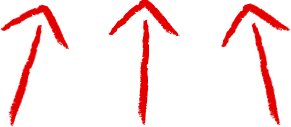 Membership Log-in Details...
.
Once you complete the PayPal side of things you will be redirected to the NTF registration page.
If you were a member of the site any time in the last 12 months you DO NOT need to register details again, you will be able to use the same details to log-in for the 2020/21 service.
I will, however, need to manually upgrade you to a full membership package again so that you are able to access all posts/info available in the NTF Members Area for the jumps season (you will be able to log-in without me upgrading you but you won't be able to see any of the posts for the 2020/21 jumps season without me upgrading you). Depending on the time of day you sign-up this should be done within an hour or two.
If you can't remember your log-in details simply email me at info@narrowingthefield.co.uk and I will send you a personal reminder.
*Exclusive discounted price for previous members
£139 for a season ticket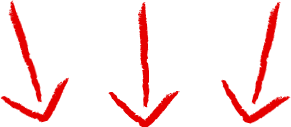 *Exclusive discounted price for previous members
I look forward to seeing you all again for another season of NTF National Hunt Analysis!
Ben (NTF)