NTF 2019/20 Previous Members Discount...
The Unexposed Handicap Chasers pulling in some tasty profits in their first live season on NTF was my highlight of NTF 2018/19. Safe to say their performance throughout the campaign confirmed their place in this years service! Anywhere near the +£54 points profit will do kindly this time round!
Seems like an age since all that was going on (along with the standard ups and downs of a National Hunt season!) but the time has swung around again and I'm ready to unleash NTF for yet another season of National Hunt analysis. Season ten I think, or could be eleven 🤔, I have very much lost count! It's been a while anyway but I've absolutely no intention of slowing down any time soon and the following is my plan of attack for the 2019/20 season...
NTF Race Analysis Guides (150+ of the top races)
NTF Weekend Notes (every Monday)
NTF UTR Squad
NTF Unexposed Handicap Chasers (+£54 points in 18/19)
NTF Ante-Post Analysis
NTF Trainer Trends (for multiple day major meetings)
The updated version of the Unexposed Handicap Chasers Guide is currently ready and waiting for you in the NTF Members Area, along with an exclusive look into the Jonjo O'Neill yard, highlighting three profitable angles for the trainer. I think his son, Jonjo Junior, could be a real ace up his sleeve in the coming months...
The first races to come under full analysis will be at Chepstow on the 12th (October), with the Silver Trophy Handicap Hurdle and the Class 2 2m7.5f Handicap Chase both getting a full NTF Trends shakedown.
UHC Qualifiers will start right away, with all qualifiers being highlighted exclusively in the NTF Members Area.
Most of you should be very aware of the NTF analysis guides and Weekend Notes and how I operate, but in case any of you want a wee reminder, I've included some examples from last season below...
Race Guides from last year...
Weekend Notes from last year...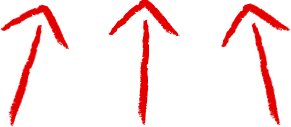 Membership Log-in Details...
.
Once you complete the PayPal side of things you will be redirected to the NTF registration page.
If you were a member of the site any time in the last 12 months you DO NOT need to register details again, you will be able to use the same details to log-in for the 2019/20 service.
I will, however, need to manually upgrade you to a full membership package again so that you are able to access all posts/info available in the NTF Members Area for the jumps season (you will be able to log-in without me upgrading you but you won't be able to see any of the posts for the 2019/20 jumps season without me upgrading you). Depending on the time of day you sign-up this should be done within an hour or two.
If you can't remember your log-in details simply email me at info@narrowingthefield.co.uk and I will send you a personal reminder.
*Exclusive discounted price for previous members
£99 for a season ticket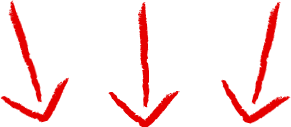 I look forward to seeing you all again for another season of NTF National Hunt Analysis!
Ben (NTF)