NTF 2018/19 Previous Members Discount...
"Did he get up?! Did he?! Surely he snatched that on the line?!? SURELY!!! YEEEESSSS! GET IN General Principle!!!!"
General Principle in the Irish Grand National. Highlight of last season? Got to be up there for sure. Mind you that fabulous day at Aintree when TERREFORT, POLITILOGUE and ULTRAGOLD all rocked up in the winners enclosure must go damn close as well! Then again the old boy SMAD PLACE doing the business in the Old Roan at the start of the season was pretty tasty stuff also...
Seems like an age since all that was going on (along with the standard ups and downs of a National Hunt season!) but the time has swung around again and I'm ready to unleash NTF for yet another season of National Hunt analysis. Season nine I think, or maybe even season ten, I have very much lost count! It's been a while anyway but I've absolutely no intention of slowing down any time soon and the following is my plan of attack for the 2018/19 season...
NTF Race Analysis Guides (150+ of the top races)
NTF Weekend Notes (every Monday)
NTF UTR Squad
NTF Front-Runner-Focus
NTF Ante-Post Analysis
The first copy of Weekend Notes for this season is already sitting waiting for you in the NTF Members Area as is the first of my Ante-Post reports, with the 2019 Cheltenham Gold Cup being the first of the major races to come under scrutiny.
The first race to come under full analysis will be the Silver Trophy Handicap Hurdle from Chepstow this Saturday (13th October).
Hexham also hold a meeting that day so there is a possibility for some Front-Runner-Focus action (Hexham is a great track for front-running chasers) but that will all depend on entries and the front-running capabilities of those entries, obviously.
Most of you should be very aware of the NTF analysis guides and Weekend Notes and how I operate, but in case any of you want a wee reminder, I've included some examples from last season below...
Race Guides from last year...
Weekend Notes from last year...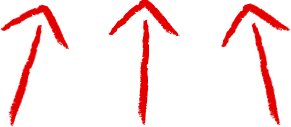 Membership Log-in Details...
.
Once you complete the PayPal side of things you will be redirected to the NTF registration page.
If you were a member of the site any time in the last 12 months you DO NOT need to register details again, you will be able to use the same details to log-in for the 2018/19 service.
I will, however, need to manually upgrade you to a full membership package again so that you are able to access all posts/info available in the NTF Members Area for the jumps season (you will be able to log-in without me upgrading you but you won't be able to see any of the posts for the 2018/19 jumps season without me upgrading you). Depending on the time of day you sign-up this should be done within an hour or two.
If you can't remember your log-in details simply email me at info@narrowingthefield.co.uk and I will send you a personal reminder.
*Exclusive discounted price for previous members - £139 for a season ticket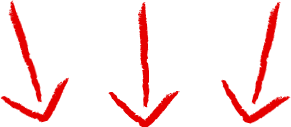 I look forward to seeing you all again for another season of NTF National Hunt Analysis!
Ben (NTF)